In November of 2021, SIMS Metal Management, located in Pilsen less than a thousand feet from the campus of Juarez Community Academy, filed an application with the City of Chicago for a Large Recycling Facility permit. The comment period for this permit application goes until February 28, 2022. We ask that the community weigh in on this permit application. Our research has found serious flaws with the permit application, including the use of data that the company knows to be inaccurate.
The Chicago Department of Public Health (CDPH) is accepting written comments on the permit application until 2/28/22. Interested members of the public may submit comments to envcomments@cityofchicago.org
All written comments will be posted on the City's website. If there is a significant degree of public interest in the application, CDPH will schedule a community meeting prior to the end of the comment period.
In the following short video, PERRO volunteers Dr. Troy Hernandez and Prof. Don Wink talk about flaws in the permit application by Sims as highlighted by Prof Wink in his written report available here. He has filed that report as a comment with the city.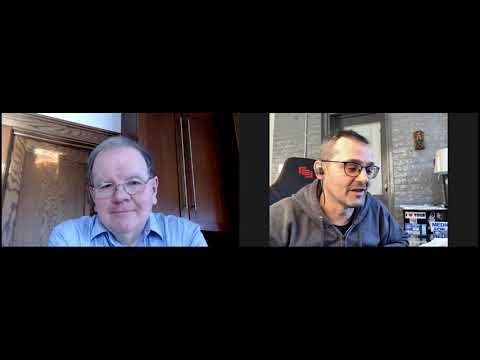 Troy's comment filed with the city is this:
The permit application has a key component–the Air Dispersion Model–that is fatally flawed. The modeling data, since it is based on an emissions test in September 2019 that is known to be invalid, cannot be used at all. Moreover, for other claims made, the application is missing necessary explanatory or predictive data that would allow those claims to be properly interpreted by the community.
Effective comments cannot be made using this permit application. The permit application should be rejected until it can incorporate accurate emissions data. Any comment filed on the modeling data in this report is playing against a stacked deck. That Sims Metal Management (SMM) would file a permit application this flawed should serve as evidence and as a warning to the City of Chicago that this company's leadership either lacks the necessary technical sophistication, or the forthrightness, to safely run a piece of critical infrastructure less than a thousand feet from Pilsen's neighborhood high school.
My position as a Pilsen resident is that operations should cease at SMM until proper tests and accurate emissions data is obtained and a permit is issued.